GLAD NEWS border knitsew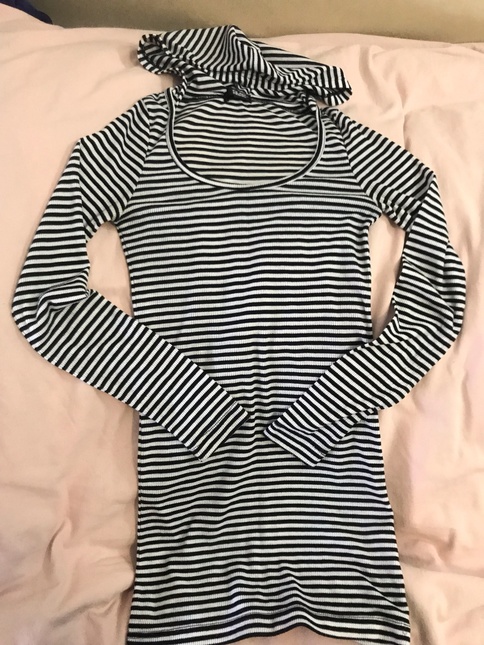 ---
Sold by:
Seller location:
USA, MA/02215
USA

extra long length striped knit hoodie cutsew


i recommend it for smaller people!!!
bust 82-84 or less. There is some stretch from the fabric but not a ton


---
Shipping to United States:
$5
---
Shipping outside United States:
$0
---
Condition:
Good
---
Brand:
Offbrand
---
Style:
Punk
,
Visual Kei
---
Colors:
Black
,
White
---
Sizing Notes:
Long Length
,
Petite
---
Category:
Cutsews
You can view my other auctions here: http://www.lacemarket.us/author/argyi/ GENERAL: - All items come from a non-smoking and pet-free environment. - Measurements taken from lolibrary or seller's site (unless otherwise specified) not guaranteed to be 100% accurate PAYMENT - I accept payment by Paypal only. No e-Check please. - Invoice should be paid within 48 hours. - Open to discussion for payment plan or holds, but require non-refundable deposit. SHIPPING: - Shipping from Boston, MA USA. - I will generally ship within 3 business days of the payment date. - I will only ship tracked, unless you contact me to arrange beforehand. - Please let me know if you have specific shipping instructions. - I will only ship to the address registered on Paypal. - I am not responsible for customs fees.
More from this seller:
---
More from this seller:
4 items